Introducing the PiezoWave2 and Myofascial Acoustic Compression Therapy (MyACT)TM with aptitude to pinpoint the pain and treat at the source
Myofascial Acoustic Compression Therapy (MyACT) is widely used in the treatment of acute and chronic pain in muscles, tendons and joints.
MyACT describes the use of acoustic waves to target tissue at varying depths to compress and manipulate tissue resulting in a focused and precise deep tissue massage.
The results of the mechanical stimulus delivered by MyACT can lead to increased circulation and pain
relief – key components in the healing process.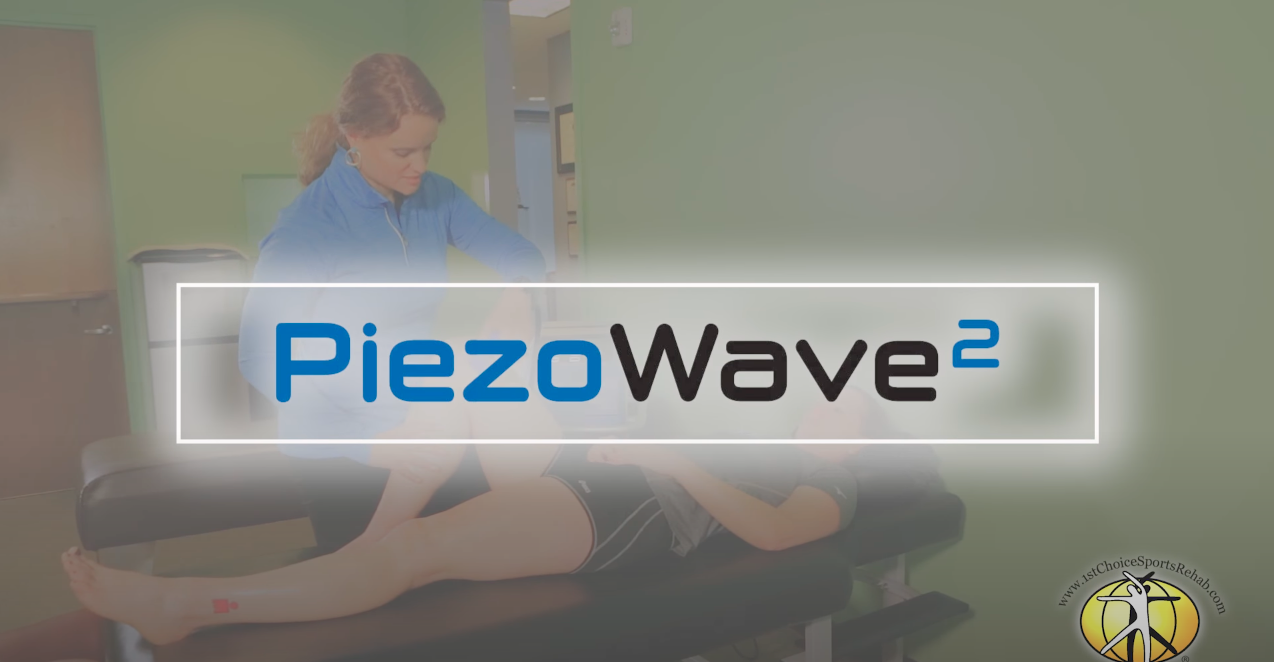 FOCUSING IN ON YOUR PAIN
The acoustic waves generated by the PiezoWave2 painlessly pass through the body and converge at a point deep within the soft tissue to produce an intense, extremely short duration compression event. The focused acoustic compression is translated to tissue to provide a massage with pin – point accuracy to the affected area.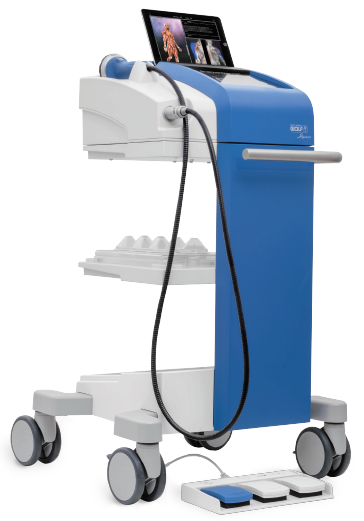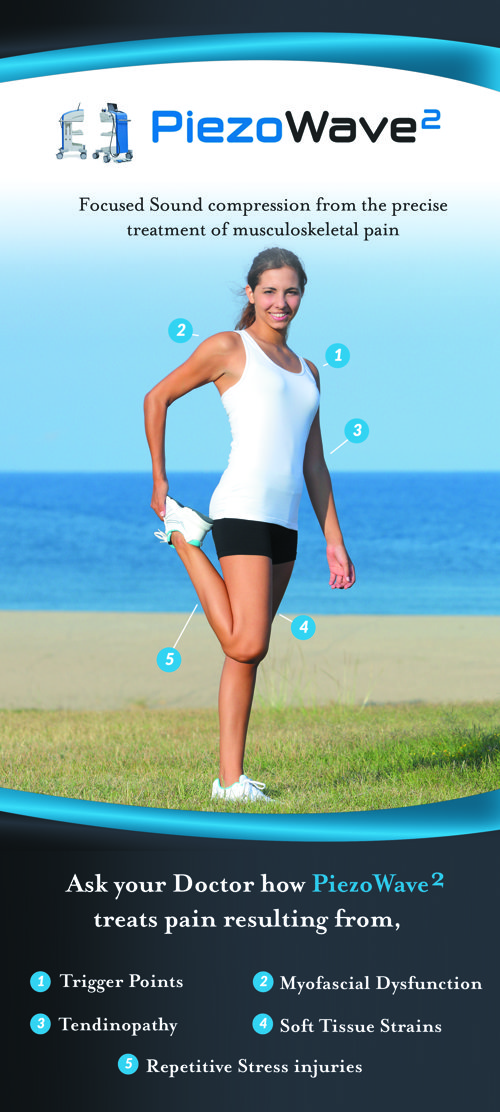 PATIENT GUIDED PAIN RELIEF
The sources of pain are not always found in the area where the pain seems to be radiating from. This is clinically called referred pain. The distancing of the pain sensation from its source can make treatment more difficult.
Diagnosis of referred pain and the recognition of the originating pain triggering points can be accomplished using the PiezoWave2. Abnormal musculoskeletal tissue can be "flared" with focused MyACT in order to define the areas that require treatment. This process of defining the origins of pain is guided by the patient through verbal feedback to the healthcare professional providing the treatment.
HOW LONG DOES TREATMENT TAKE?
• A typical PiezoWave2 treatment takes between 10 and 20 minutes
• Normally, 1-2 treatments per week are performed
• A total of 3-5 treatments may be necessary before lasting improvement is achieved
• With acute pain, a single session is often successful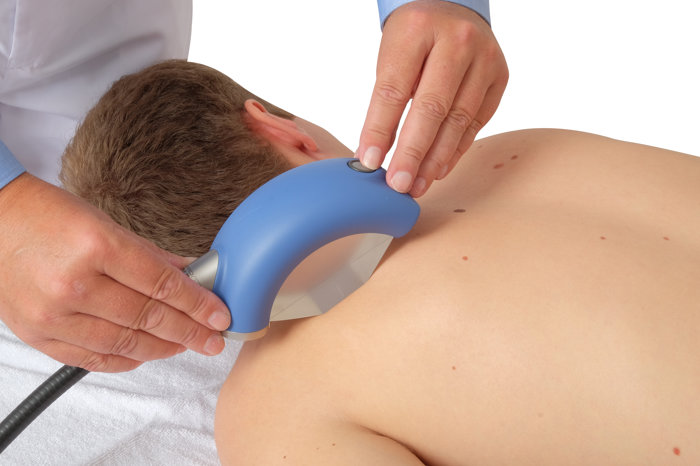 What our clients are saying:
A vehicle accident in 1986 left me with a permanently separated shoulder that could only be fixed by surgical procedure cutting off the end of my collar bone. I decided not to have the surgery and carry on with life with discomfort only after extreme physical exertion. 37 years later I was in severe pain and could not raise my left arm or put it behind my back. Even putting a shirt on was a painful ordeal. I was preparing to see a surgeon and relent to going under the knife when my wife strongly encouraged me to see Dr. McGrath (Doc). After Doc's initial examination and witnessing of the severe pain I was experiencing, he suggested a treatment using the PiezoWave. This device uses sound waves to break up scar tissue and encourage new tissue growth in my damaged shoulder. I was skeptical, but was willing to try anything to relieve the pain. The treatment caused a dull ache in the area where there is damage and was slightly uncomfortable the first two treatments. My shoulder was sore for two to three days after treatment and I did two treatments per week. After the second week my pain level was significantly reduced and we were able to start working on recovering range of motion. After four weeks I could raise my arm over my head and dress myself without pain. I was amazed, relieved, and very happy that I was no longer considering surgery. As treatment progressed I could raise my arm, reach behind my back and resume life and work without pain in my shoulder. I would definitely recommend Dr. McGrath and the PiezoWave.
- Cameron McCoy